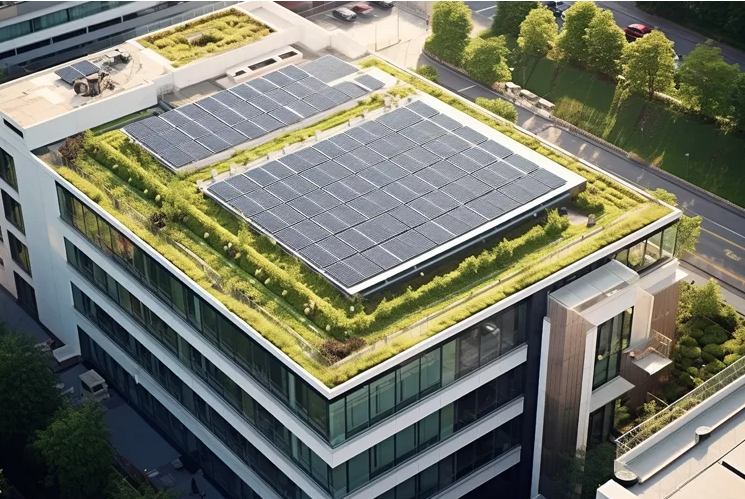 by Benjamin Bailey, Praxis Mutual Funds
When thinking about ways to help the planet and its people, investments in fixed income rarely come to mind — but they should! No longer are bonds just the sleepy, safe, under-attended corner of one's portfolio. Today impact-targeted fixed income (or "impact bonds") offer a rapidly expanding opportunity to directly support the type of change you are seeking in the world. At Praxis Mutual Funds, we've grown our use of these bonds from 12 percent to 36 percent over the past 10 years, while still maintaining a broadly diversified fixed income portfolio. This mirrors the explosive growth and innovation we've seen in the green, social, and sustainable bond space as a whole during this period — including product that supports the green building movement.
The need for impact investments crosses many different sectors and industries, but green buildings are among the most important for several reasons. Green buildings can be developed in commercial, industrial, and residential areas and they are integral to lowering our collective energy use. According to the International Energy Agency (IEA), the "operation of buildings account for 30 percent of global final energy consumption and 26 percent of global energy related emissions."1 Buildings are central to our lives because they encompass our homes, our workplaces, and the places where we eat and shop. Reducing the use of fossil fuels to heat and cool these buildings makes a critical contribution to our climate-challenged planet.
Understanding Bonds for Green Building – There are four main categories where the impact — and specifically "green" — bond market intersects with green buildings. Green bonds are securities issued with a clear environmental impact focus. In some cases, the money has already been spent for the intended green purpose or the issuer has detailed specific areas where the money will be used. Three of those four green bond categories are related to residential green buildings including: multi-family housing, single-family housing, and green home improvement loans. The final green bond category is non-Agency CMBS (Commercial Mortgage-Backed Security) that have green attributes.
Read the full article here – https://greenmoney.com/connecting-impact-bonds-and-the-green-building-movement
=====