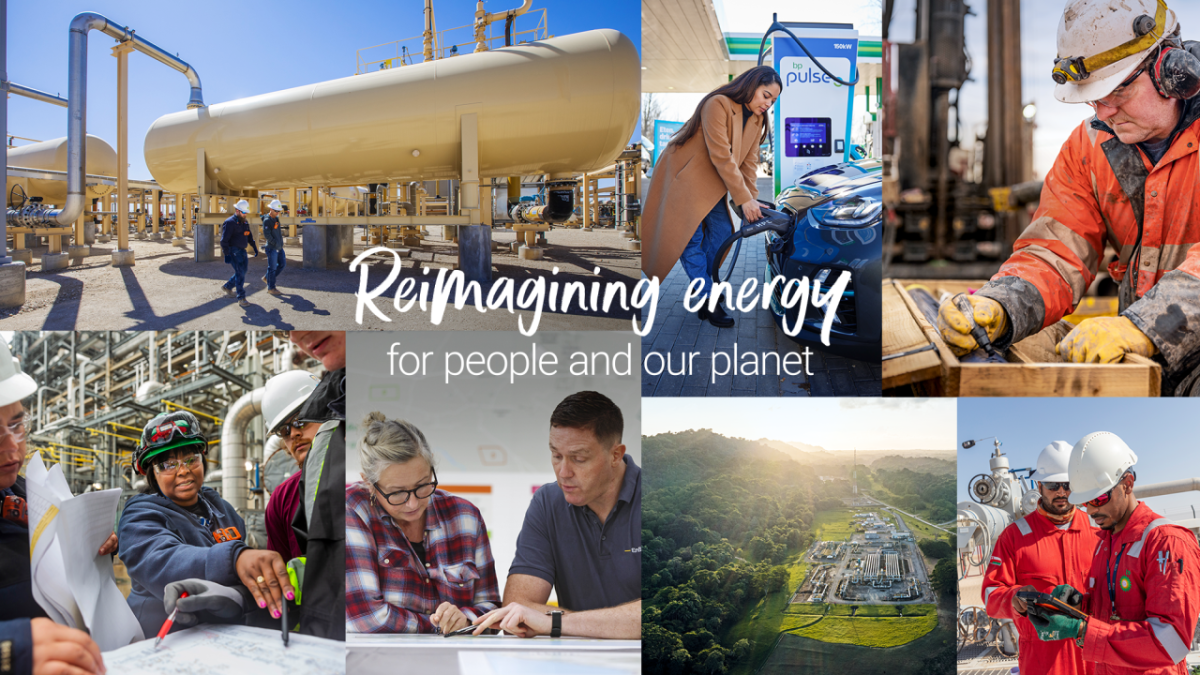 Today bp publishes an update on progress against its 20 net zero, people and planet aims in its 2022 Sustainability report. The report sets out bp's broader approach to sustainability, through the strong foundations it has built over many years and its work to embed sustainability across bp. The report reflects updates made to some of bp's aims earlier this year – including its pathway for its net zero production aim.
The report is now available to download using the link below.
"With three years of experience and delivery under our belt, we have increased confidence that the direction we set is the right one. The company is performing well and the strategy – underpinned by or sustainability frame – is working."
Bernard Looney, Chief executive officer
Highlights from 2022:
Getting bp to net zero and helping the world get to net zero:
Achieved cumulative reductions in Scope 1 and 2 emissions from bp's operations of 41% vs the 2019 baseline.
Reduced the absolute emissions from the carbon in bp's upstream oil and gas production by 15% since 2019.
Reduced the carbon intensity of the products bp sells by 2% compared to 2019.
Decreased methane intensity from 0.14% to 0.05% vs 2019.
Around 30% of bp's total capital expenditure went into its transition growth engines (bioenergy, convenience, EV charging, hydrogen and renewables and power) – up from 3% in 2019.
Actively supported many of the climate and energy related provisions in the US Inflation Reduction Act. And worked with several companies to help meet their decarbonization needs.
Improving people's lives:
Took further steps across bp's five aims to improve people's lives to embed social sustainability more systematically in bp's business.
bp confirmed that all its employees globally were being paid a fair wage based on analysis of Fair Wage Network benchmark data and local market conditions.
Together with its partner EnBW, invested over £1 million to support training and reskilling in the offshore wind industry in Scotland.
Launched a social mobility framework for action with plans to create more opportunities for people from disadvantaged backgrounds.
Caring for our planet:
Made progress against bp's five planet aims and we are starting to see impacts on the ground.
Initiated site-based assessments to improve water efficiency, starting with Castellón refinery in Spain. 
Put bp's net positive impact framework for biodiversity into action in several new projects, including a pipeline replacement project in Trinidad and Tobago.
Launched a new framework to help identify opportunities for circularity across the business.
"I am pleased to see how much progress we have made, despite a year of challenges for the world. We are embedding sustainability in the way we do business. We are in action on the aims we set ourselves for net zero, people and planet – with some tangible results."
Giulia Chierchia, EVP strategy, sustainability and ventures.
Media Contact:
bp press office, London: +44 7919 217511, bppress@bp.com 
Read More